Do you have rock stars at your agency who are:
highly talented in strategy or media or creative or whatever their area of expertise, but they don't do well managing people?
on their way up the ladder but stuck for one reason or another?
super idea-smart but not communication-smart?
new department heads who have never managed a team before?
Or do you have people who are:
leaving your agency for reasons other than money?
disengaged and mentally on their way out the door?
When I ran client teams, departments and ultimately an agency, the one thing that kept me up at night more than anything else was people issues. How to help grow my people, how to retain them and how to attract new talent all were issues that I lost sleep over.
Holding onto great talent can be a real challenge. Even the best agencies lose good people. People leave to chase more money, more opportunity or because they don't feel like their own agency cares about them. Investing in your people is one way to help keep them…and to help them learn and grow at the same time.
Developing talent gets overlooked more than you can imagine. Why? It takes time, it takes energy, it takes patience… all things that are often in short supply by many managers and agency principals. Even human resources people are mired down by recruiting, interviewing, paperwork and more.
---
What is bloom and what makes it unique?
Unlike other leadership training that's conducted in group workshops, seminars, retreats and / or webinars, bloom mentoring is one-on-one mentoring and coaching.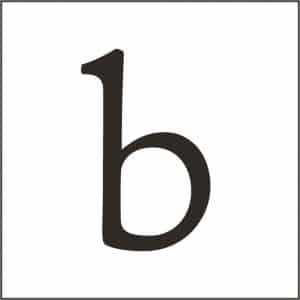 Why does this matter? Obviously, people learn in groups (we all went to school and took classes), but when you or your people are working to develop their personal style of leadership and their unique strengths, having their own personal mentor takes the learning to a whole new level. My clients love having a safe place to ask questions and get guidance on topics ranging from presentation tactics, communication and leadership style to time management, managing expectations and perceptions to dealing with challenging peers and/or clients. This is the kind of stuff that's hard to talk about with your boss, but the challenges are real and often draining. And to feel supported in this arena helps make an employee feel valued.
The other benefit for agencies is that the more I work with people in your agency the more I have a real understanding of the organization. I am not starting over with each person I mentor. Clients find this to be a real benefit of working with bloom on an on-going basis.
"Kristin's background in advertising makes her an invaluable extension to our team, a true strategic partner. She understands the business and industry we operate and the challenges we face as a team. Our work with Kristin has had an impact on our team and organization."
---
How does bloom work?
When an agency CEO, Partner or Director engages bloom, I know they are looking for results. Leadership skills may be considered the "soft" skills but progress can still be measured.
In my core program, I work with my client ("Mentee") and his/her Manager to set both Goals and KPIs at the onset of the bloom leadership development program. While the Manager is involved in this initial meeting, all sessions that follow with the Mentee are 1:1 and confidential. Confidentiality is key to building trust.
bloom Leadership Development 10-12 Week Program*
Step 1
Goal/KPI setting Zoom meeting with direct Manager and Mentee. Or if you're coming to bloom on your own, we use this meeting to get to know one another and set goals for the work we'll be doing together. A written Roadmap is developed and shared following this initial meeting.
Step 2
4, 6 or 8 one-on-one 50 minute calls with the Mentee. Scheduled weekly or bi-weekly (or based on the availability of the individual). The Mentee receives an email summary following each meeting highlighting key discussion points and Action Items. bloom is also available between meetings for support as needed.
Step 3
Final report from bloom delivered to Manager and Mentee. Given that the mentoring sessions are confidential, this final report highlights progress made on the initial goals without going into the details of the individual meetings.
* bloom leadership development meetings are scheduled based on the Mentee's schedule. Goal is to complete a 4-session program in approximately 10 weeks; a 6-session program in approximately 14 weeks and an 8-session program in approximately 18-20 weeks.
Who's the ideal bloom leadership development Mentee?
Thru bloom, I have mentored people in every agency department, both male and female. There are two key traits that make for a successful "Mentee". They are:
High achievers, who have just been promoted to lead a team, and have no or limited experience in doing so. They want to learn techniques and tactics as well as develop their own personal leadership style.
Self-aware people who understand they need and want to develop in key leadership areas including strengthening their Emotional Intelligence, (e.g., communication style, overall presence, delegation, time management, inspiring others, etc.).
bloom Pricing
Pricing varies based on the number of sessions selected and is available upon request.
When an agency enrolls more than 5 individuals in a six-month period, a group discount will be given. Retainer rates are also available upon request.
Please know bloom offers a 30-day money back guarantee if you are not satisfied with the work we are doing.