Advertising is a unique, crazy, fun and adventurous business. It's exciting but at the same time, it can be stressful and competitive. It's also possible to have a love hate relationship with it at times. Can you relate?
I experienced all of this first hand during my 30+ years at blue-chip agencies in NY, LA, Chicago, Dallas and Phoenix. When I moved to Cabo San Lucas in 2017, I thought I was "retiring" and moving to paradise. But I missed what I loved most about my career in advertising – coaching and mentoring people who want to grow, learn and make an impact. So I founded bloom mentoring which allows me the opportunity to teach, develop and help others grow to their fullest potential as leaders. We moved back to the States in 2022 where I continue to work with both leaders and aspiring leaders from agencies across the country.
The roots of bloom
bloom mentoring is my passion business. Yes, the name comes from my last name, but it's also what I'm passionate about doing – helping talent in this business bloom. Advertising is an industry where the greatest asset of an agency is the people who go up and down in the elevator every morning and every evening.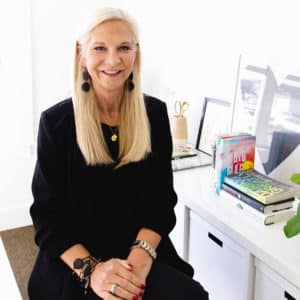 Not only did I miss working with high achieving talent, but I saw a need. During my early years in advertising, I often wished I had a person who I could go to for advice and input – someone other than my boss. Don't get me wrong, I had some amazing bosses, but I didn't feel it was always easy to approach them with questions that may show my vulnerability or lack of experience in a given area.
I found my first coach and saw the value of having a mentor who could guide me on everything from how to solve a tough issue with a peer to how to manage my career path to how to improve on the softer skills of leadership. Ultimately this experience led me to want to become a coach so I trained at the Coaches Training Institute in San Rafael, CA.
Over the years, I saw training opportunities diminish at agencies. I saw smart, talented people getting promoted without any idea on how to manage others, how to develop their communication and presentation skills and how to develop their leadership skills. Somewhat like becoming a parent for the first time, it was learning on the job. I felt like this lack of training was a missed opportunity for the future of the advertising business. How can we better develop people in the art of leadership? And how can I help individuals best map out their route to professional and personal success?
I get the business from the inside out
I have used my coaching training to mentor people who reported directly to me as well as those who didn't report to me directly. I am an account person by background but during my tenure at Deutsch, I was tapped to start the agency's first Human Resources Training and Development department for both the NY and LA offices, and I also went on to run Operations at the agency. At Cramer-Krasselt, I was the General Manager of the Phoenix office.
Over the course of my career, I have had the opportunity to lead client businesses and agency teams as well as manage the inner workings of an agency. I left Deutsch LA when I was recruited to the client side where I ran marketing for TGI Friday's. I then spent 5 years at SelectResources International where I ran agency reviews across multiple industries, led client compensation bench marking projects and helped start SelectResources University, a program designed to help clients become better agency partners.
In summary
I have a real handle on the business of advertising and my clients value this insider knowledge. My experience is what allows me to successfully mentor those in a business that I have had the honor and privilege of working in for my entire career.